Chitty Chitty Bang Bang JR. is coming soon!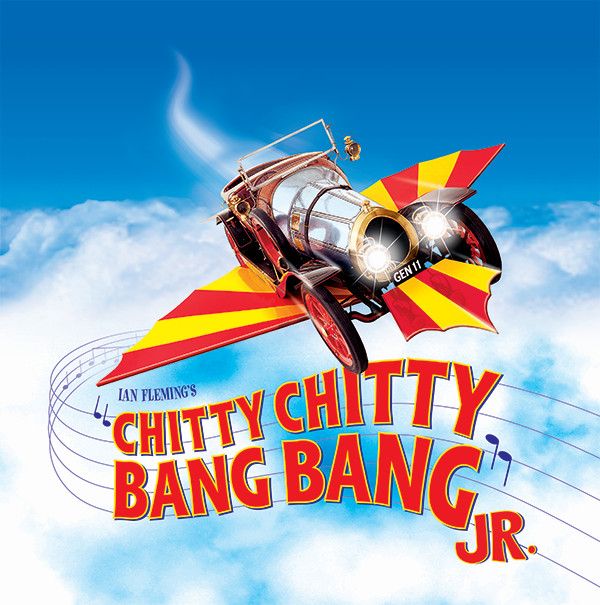 Chitty Bang Bang, set in the very early 20th century, is a fanciful tale of a clever but unsuccessful  British inventor named Caractacus Potts, played by Van Hutchins, who is raising two sweet kids, Jeremy (Tristan Selph) and Jemima (Sienna Colby), with their aging grandfather (Noah Chambers).

Because his kids love an old racecar, "Chitty," Dad goes to fantastic lengths to buy it and fix it up.

Along the way, a strong-willed woman, Truly Scrumptious (Addison Morgan) comes into their lives and helps promote a musical candy Caractacus invented by mistake.

Meanwhile, the Baron of Vulgaria (Jackson Kirvan)  wants the car, so his Baroness (Rebbekah Thomas) sends spies to steal it. The bumbling spies (Zoey Field and Mia Millet) end up stealing Grampa instead, so the Potts family and their new friend are off to the rescue.

Chitty turns out to have magic abilities that save the day more than once.

In the end, the family saves Grampa as well as all the children of Vulgaria, who have been .... well, you'll find out.

This show includes a carnival, a candy factory, and a cannon, and that's just in Act 1!

Featuring unforgettable songs such as "Truly Scrumptious" and "Hushabye Mountain," the show is a fun-filled adventure that audiences will love.

Shows will be Friday through Sunday, Nov. 17-19, at Mathews High School.