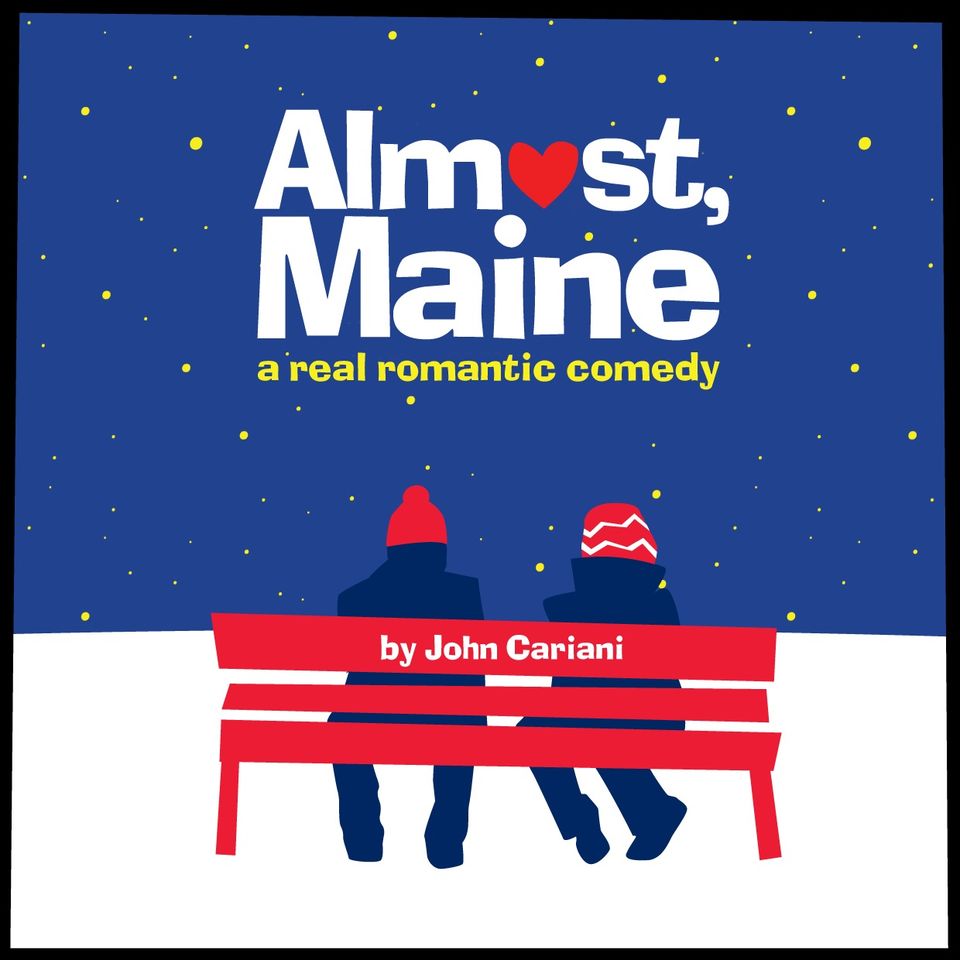 Fall in love with Almost, Maine!
Almost, Maine by John Cariani is about a town in Maine that's so far north, it's almost not in the United States--it's almost in Canada. And it almost doesn't exist. Because its residents never get around to getting organized. So it's just...Almost.

One cold, clear Friday night in the middle of winter, while the northern lights hover in the sky above, Almost's residents find themselves falling in and out of love in the strangest ways. Knees are bruised. Hearts are broken. Love is lost, found, and confounded. And life to the people of Almost, Maine will never be the same.

Almost, Maine: It's love. But not quite.

Shows will be Friday through Sunday, March 24-26, at the Piankatank Ruritan Club, Hudgins. On Friday and Saturday, doors open at 6 p.m. for social hour and the show begins at 7 p.m. On Sunday, doors open at 2 p.m. and the show begins at 3 p.m.

Tickets are available for purchase, including season tickets, by clicking here.