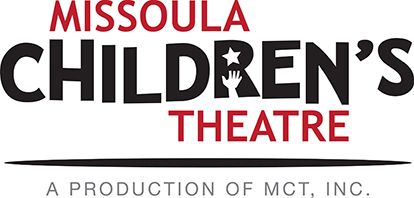 About Missoula Children's Theatre at CHP
Our annual summer Missoula Children's Theatre camps are a great opportunity for children of all ages.

The camps provide a week-long summer day camp experience run by professional actors for up to 60 children. Children audition on Monday morning, are assigned parts before lunch, and begin rehearsals by that same afternoon. On Friday night and Saturday morning, after only a week of rehearsals, they present two performances (usually a fairy tale with a twist!), complete with costumes, props, and sets.

We have two summer day camps each year, one in Mathews and one in Middlesex. They are open to children who have completed grades K-12 and who are committed to attending all week.

Our 2024 shows for Missoula will be announced early in the year.
Workshops begin Monday through Thursday at 9:30 a.m. Children ages 5 to 7 stay until noon, while children who are at least 8 years old by the Monday that camp begins stay until 2 p.m. All students bring a packed lunch.

On Friday, students come after lunch (around 2:00 p.m.), participate in one final rehearsal, eat a heavy snack in costume at 5 p.m. and then perform for an audience at 6 p.m.

On Saturday morning,  students arrive by 10 a.m.,  get into costume and makeup, and prepare for their performance that day.

Additional mini workshops are available on Tuesday, Wednesday, and Thursday, lasting until 3:00 p.m. for those who participate

Payment for the camp is due at the time of registration, but partial scholarships are available to help offset the cost of the camp for those with financial need.  The registration fees for camp are $90 per student, $80 for additional siblings.

Performances are always open to the public.  Tickets are available in advance and at the door.

For additional information about Missoula Children's Theatre sponsored by The Court House Players, email CHPChildrenstheater@gmail.com