Join us in October for Fright Night!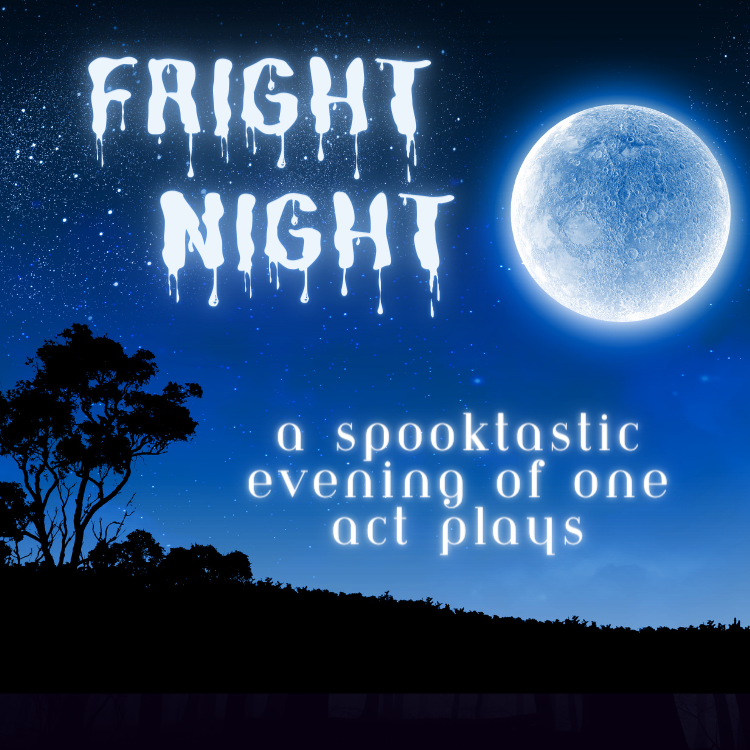 Just in time for Halloween! Fright Night is an evening of spooktastic one-act plays sure to be equal parts creepy, chilling, and humorous.

Shows include The Bottom of the Lake by Steven Stack, The Monkey's Paw, adapted by Paul Thain from W. W. Jacobs; and The Tie Breaker by Carolyn Molly.

Performances will be Friday through Sunday, Oct. 20-22.

Show times are 7 p.m. Friday and Saturday and 3 p.m. Sunday. Doors open an hour in advance, with desserts, snacks, and beverages available for purchase.

Tickets are $20 at the door for adults or $19 in advance. Students are $7.

Tickets may be purchased online by clicking here. They are also available in Gloucester at Office Supply and Franktronics and in Mathews at Mathews Pharmacy.

For show information, email Carolyn Molly at mamamolly1964@icloud.com or text 804-815-1734.